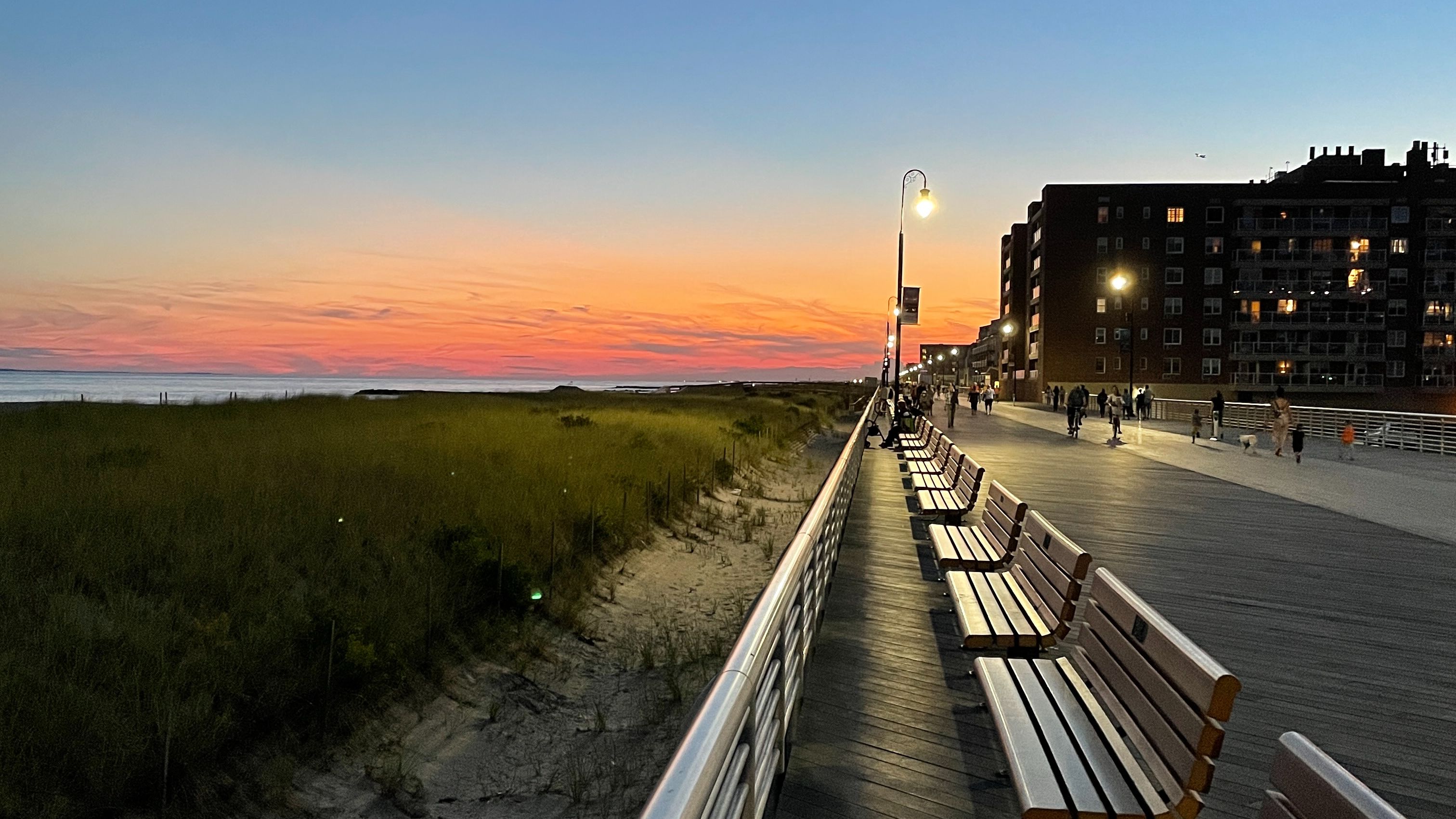 "You're Never Coming Back."
Late fall 1993, I approached my mother to announce that I was moving to Toronto, Canada. "You're never coming back," was almost the entirety of what she said to me that night!
I now understand how she must've felt let down at the prospect of not being near me just as I was becoming a fully-formed human adult that would have potentially been nice to get to know.
I left for Europe right after graduating from college, and then two weeks after my return from backpacking, I moved into NYC. The invitation to share a minuscule studio with a good friend near Murray Hill was impossible to resist, and a week later I began my two-year stint at the Lee Strasberg Theatre Institute. Less than a year after I finished at LSTI, I moved to Toronto.
*I met my ex-husband, a native Torontonian, on the first day of acting classes my second year at LSTI
*it was Method Acting and I mostly felt I didn't understand WTF I was doing (remember the solo "I felt nothing" from a Chorus Line? That was me!
*I never loved the art of acting that much, but it struck me as a fun career option with potential for success
*I fancied myself a serious, dramatic actor yet my talents were more in comedic roles
*I detested the amount of energy needing to be spent thinking about how skinny I was in comparison to the other "me's" at most auditions, how fucking boring that was
*I did a bunch of independent films and plays, some commercials, and no you've most likely never seen any of them thank God! lol
*I finally let myself stop trying to force the acting, and let my other talents rise. It was a relief.
I attempted to assure my mother that Canada would only be for 6 months. That was the plan -my then-boyfriend-now-ex-husband was going to reinvigorate a small biz he'd had success with in past summers. I was young, in love, and up for adventure.
The plan was to make a whack of cash, then move back to NYC, get a better apartment, one day raise some cultured city kids.
I took it for granted then that I'd always be and feel in charge of my own destiny.
That conversation with my mother was over 28 years ago. Once we got to Canada, my ex started a frozen yogurt business (we ate a lot of frozen yogurt that year!) He later moved on, got into his family business, then eventually went out on his own. I got comfortable there, Canada was great to me, I made two more Canadians! I made money here and there as an artist. Life was good, mostly! :)
(By the way if you ever visit the great city of Toronto, be sure to pronounce it like a local, get rid of that last T, like: tah-Ron-oh! :)
Now I can look back and recognize where I began to lose my power a little, see where it leaked out in small drips. We bought, renovated and flipped lots of houses in Toronto together, my ex and I. We moved into some, we moved A LOT in general. People would marvel at my magical ability to move so frequently without seeming to be stressed. Not quite accurate, it was always stressful, but I was ok with it, as it was a means to an end for the family's bottom line. It was my job. The moves, and the kids. I didn't have the framework to realize back then that the constant change, not being able to put down roots, to ever fully unpack, gnawed at my longing for a feeling of foundation, was creating the early rumblings of ADD-like symptoms inside of me, and would go on to inform me in some new behavioral ways moving forward.
I swallowed deep down, my longing to be more in control of my life, to be more organized, but I also couldn't complain. If I did complain, my feelings were often minimized, not intentionally to be hurtful, but because I had a really nice life, and as my focus had been my family, the moving, and although I made money doing commercials or selling art from time to time, I didn't have my own career or money enough to feel truly in power of all my choices.
[SIDEBAR: despite having always aspired to be a writer, this is still the beginning of me actually doing these types of written pieces which are very personal and public. I have to temper what I write to show respect for others that are part of my story. I have to think about how much and what I'd be comfortable sharing about my ex-husband, for example here, and our relationship and lifestyle. We're lucky to have a good relationship now and I've nothing but good wishes for him. He's the father of my children and I think my kids are pretty fucking awesome humans so .. these are the parameters I navigate around sharing a compelling (please let it be compelling!) story, the art of doing so without 100% full disclosure.]
I would like to at this point in my life, relinquish a previously held desire to receive recognition for the fact that I gave up proximity to my friends and family, my home town, home country, opportunities and more, almost three decades ago, for another's first choices. I'm not insinuating that I didn't make this choice happily of my own free will, however I do believe that at some point, a simple thank you would have been very appreciated, afterall, "Words of Affirmation" are my top Love Language. I realize right now, that I no longer need that from anyone else, that I will give myself the ultimate thank you by stepping back full into my power and being once again, the creator of my own destiny in all facets of my life. That the next time I make a huge move for myself, I and my desires and needs are the only considerations necessary, and that when I leave New York for good, it will be when, and because, I chose to. Coming 'round full circle!
Today is my final day in Long Beach after a little over three weeks. Long Beach, close to family and friends, in this magical house with a view of the ocean, where I hosted my college besties, both my kids at separate times, friends I reunited with from high school, and within walking distance to one of my oldest and closest friends in the world. One minute walk the other way to the boardwalk that my mother loved, my father grew up next to, and to the 14-mile stretch of soft white sand beaches of my childhood summers.
I have a powerful urge to be here again, near the ocean, amongst my fellow New Yawkers, the friendliest, most straightforward people I've ever encountered. My kids are leaving TaRonOh now, and for the first time in a long time, I am completely and utterly unencumbered to move about freely, geographically and elsewise!
So, although my mother was right (and somewhere in an ethereal realm, she's smiling to hear me say those words) in that I never did come home again, not while she was still here in the flesh, but I know she of all people would appreciate where I've been, where I am now, and where I'm going next. I feel so empowered now, having found that feeling again, inside of me and all around me here, again.
home